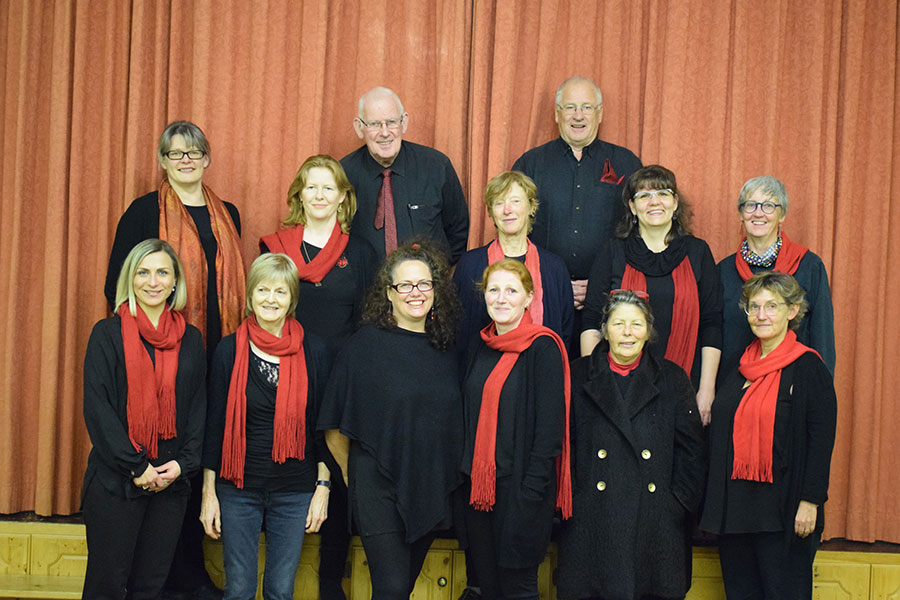 Cantairí Chonamara (The Connemara Singers) is a choir founded in 1999 by singers who had recently settled in the Clifden area with the express aim to 'make the Bens of Connemara resound with choral music'. Since then the choir has contributed to the local community through a regular series of concerts and events, including Clifden Arts Festival, community concerts and charitable fundraising events.
We are a very inclusive mixed-voice choir, with soprano, alto, tenor and bass sections and we sing a broad range of music, including classical and modern choral works, light opera and traditional Irish songs.
While most of us live in the Clifden area, members come from all parts of Ireland, the UK and Europe, bringing together a great diversity of language and culture, as well as sharing a love of Connemara.
We also have in common a love of singing and while we work hard to create exciting and sometimes dramatic productions, we also like to enjoy ourselves in the process and value the social aspect of singing together.
As well as singing locally, some members have taken up opportunities to sing in London at the Royal Albert Hall and in Vienna – we are a truly international choir!